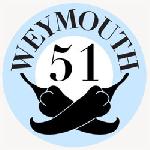 Weymouth 51
Weymouth, Dorset
Telephone:
Email:
Website:www.weymouth51.co.uk
Our sauces depend on availability, locality, freshness and our demand for producing unique handcrafted products right here in Weymouth. It is all truly handmade with love.
We are an enthusiastic company, growing 51 varieties of chillies on land begged or borrowed from friends. After that a natural progression of creativity, sauce making and bottling take place. Weymouth 51 strives to be a front runner every year reaching out to the growing market of passionate food lovers.
Our approach to our recipes ensures creations of exceptional quality. The careful blending of chillies achieve a spicy level of our sauces in balance with prefect flavours. The percentage of fresh chillies in each bottle is second to none.
Click here to see which markets we are attending.