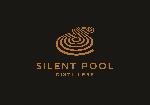 Silent Pool Distillers
Albury, Surrey
Telephone:
Email:
Website:silentpooldistillers.com
"The gin takes its name from the mythical spring-fed Silent Pool from which we draw our water. Each batch is crafted by hand in a bespoke copper still designed exclusively for our distillery.
We power our still the traditional way, burning locally sourced hard wood in a vintage steam boiler. Using fresh spring water pumped from the Silent Pool, and the finest 24 botanicals using locally sourced such as Lavender whenever possible. We have succeeded in creating a smooth, full-flavoured gin that is traditional yet refreshingly individual.
Come have a taster at the next Hampshire Farmers' Markets, we promise you won't be disappointed!"
Click here to see which markets we are attending.