Then why not visit our markets for all your fresh, seasonal and local foods for your family's get together. It's a wonderful time of the year for a family BBQ using local produce.
We have a wonderful range of local produce for your BBQ, from delicious sausages and burgers, pork, beef, chicken, game and trout, perhaps make up some Kebabs.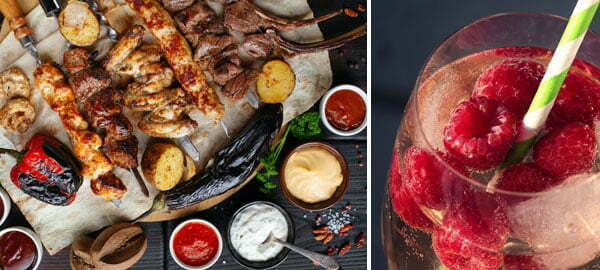 Love 2 Eat with their stuffed peppers make a delicious addition to the table, Weymouth 51 with their exciting range of chilli sauces to add flavour to your marinade or as part of your condiments. Pick up some sourdough bread, with so many varieties to choose from, visit Beres Bakes where you will be impressed with the varieties on offer. The Tomato Stall have a wonderful range of varieties of Tomatoes from their farm on the Isle Of Wight. We have wonderful free range eggs from Noahs Ark Farm and Hall & Bruge, whip up a meringue together with wonderful strawberries and other soft fruits to impress your guests for dessert. You can alternatively try our wonderful Cherry recipe from our very own Davina.
Have you tried our delicious Gins, Rums, Sloe Gin, Damson Gin, so many lovely flavours to be found at our markets. Add some local grown strawberries, raspberries to your favourite tipple and impress your guests with your cocktails. Date Coffee to round off your BBQ, visit Rachael who will be more than happy to explain this new concept.
Two of The Best Isle Of Wight Producers
The Isle of Wight has long been an important part of British history. Thought to have been inhabited since 1900BC, its location in the English Channel made it particularly vulnerable to invasion. Carisbrook castle which was built in around 1100 by the Normans, was very important to the islands history ever since. It was the only castle to defend the island from attacks and it was regularly upgraded and modified over the years. Many years later, the island was made famous for launching the worlds first radio station!
More important to us here at Hampshire Farmers' Markets, the Isle of Wight has a very unique microclimate and it also receives more sun hours than most other places in the UK! This makes it perfect for growing. We of course know it for its incredible garlic, tomatoes, cherries and apricots which are very hard to grow as they require certain temperatures and soil levels that most of the UK does not have.
We are lucky enough to have two of the best Isle of Wight producers attending our markets.
The Garlic Farm
The farm employs around 70 people during the harvest season.
The garlic farm which has been growing garlic on the island for over 60 years. They produce a massive range of produce from whole garlic to garlic beer to even garlic ice cream!
Click here to see which HFM markets they will be attending.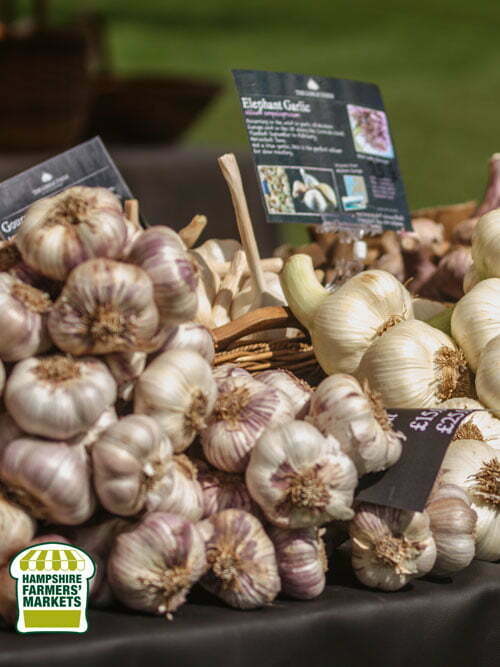 The Tomato Stall
The Tomato Stall grow around 200 hundred different varieties of tomato every year and attend Farmers' Markets across the uk.
They take advantage of the fertile, rich Arreton soil and the sunshine to make the most delicious tomatoes you have tasted. A customer favourite at our markets.
Not only will you find these tomatoes but also a range of condiments that you must try!
Click here to see which HFM markets they will be attending.