Ingredients:
2 pounds beef stew meat, cut into 1-inch cubes
2 tablespoons olive oil
1 onion, chopped
4 garlic cloves, crushed
1 ½ cups ½-inch cubed pumpkin
3 large white potatoes, peeled, cubed
3 large carrots, sliced
2 cups beef or vegetable broth
1 (15-ounce) can chopped tomatoes
1 teaspoon sugar
½ teaspoon salt
½ teaspoon black pepper
*available from Hampshire Farmers' Markets
Directions:
Heat oil in a large saucepan over medium heat. Add beef and cook until browned on all sides. Add onion and garlic and cook until softened, 3 to 4 minutes.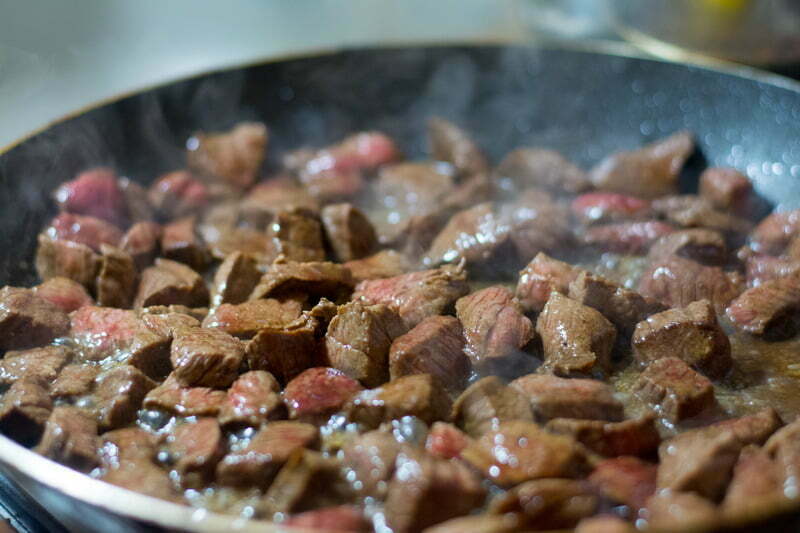 Add remaining ingredients and bring to a boil over high heat.
Reduce to a simmer, cover, and cook 45 minutes. Cool slightly and serve warm.
Recipe by Farm and Dairy