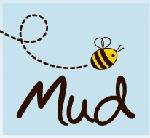 Mud Foods Ltd.
Midhurst, West Sussex
Telephone:
Email:
Website:www.mudfoods.com
"Delicious, wholesome and unashamedly tasty pies, pasties, sausage rolls and squiches (that's square quiches to the uninitiated!)" - Mud Foods
Selling a selection of savoury meat and vegetable pies, sausage rolls, beef pasty, savoury meat and vegetable quiche.
Click here to see which markets we are attending.