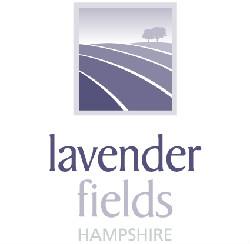 Lavender Fields
Unit 3 Hartley Business Park, Selborne, Alton, Hampshire GU34 3HP
Telephone:01420 511146
Email:info@thelavenderfields.co.uk
Website:www.thelavenderfields.co.uk
Our aim is to capture and bring to you the essence of our lavender fields!
All of our products are made in England. Third generation farmers, we value our local landscape and having introduced English lavender to the farm ten years ago, our fields are now a local landmark.
We began selling our range of hand, body care and home fragrance products at Hampshire Farmers' Markets. More than ten years later, we are a familiar face at many of the markets.
Click here to see which markets are we attending.