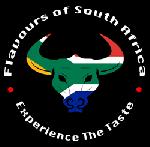 Flavours of South Africa
36 Cranford Road , Petersfield, Hampshire GU32 3LX
Telephone:07539 123 972
Email:sales@flavoursofsouthafrica.com
Website:flavoursofsouthafrica.com
We sell a range of South African dried meats, such as Chilli bite snap sticks, Chilli Chunks, Stokkies snap sticks, Peri Biltong and garlic Biltong. Biltong is a popular South African prime beef snack that is tasty and high in protein.
Our produce is made house meaning that our customers get fresh tasting food.
Click here to see which markets we are attending.