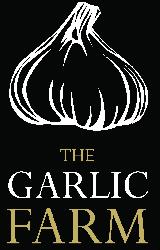 The Garlic Farm
Newchurch, Isle of Wight
Telephone:
Email:
Website:www.thegarlicfarm.co.uk
Growing garlic on the Isle of Wight for over 50 years they are now the UK's largest specialist garlic grower.
They are proud of their exceptional quality garlic which is renowned for its flavour, keeping quality and beauty. Produce found on their stall include garlic, asparagus, sweet corn, smoked garlic, garlic bread, garlic pickles, confit de tomatoes, horseradish mustard and hot pickled garlic.
Click here to see which markets we are attending.