Hampshire Farmers' Markets will not only be marking British Food Fortnight at Emsworth this year on the 28th September, but also at the county's other farmers' markets during the two-week celebrations.
Hampshire Farmers' Markets (HFM) has proudly supported British Food Fortnight (BFF) since its inception in 2002. This year's BFF takes place from the 21st September to 6th October. Visitors to the following markets will be in for a real treat as HFM members pull out all the stops to boast about buying British.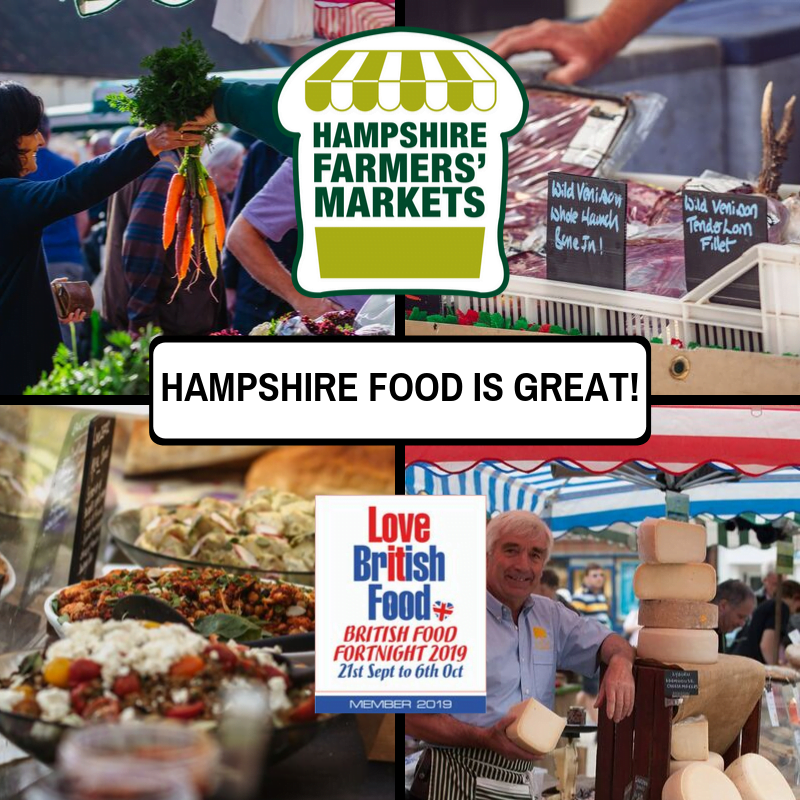 September 28th – Ringwood/Emsworth
Sunday 29th – Winchester
Sunday 6th October – Petersfield & Romsey
The celebrations kick off in Emsworth on the 28th when 20 of Hampshire's producers will be setting up in St Peter's Square. Not only will the award-winning Ambrose Sausages be selling their delicious sausages, Scotch eggs and charcuterie but you will also be able to taste that they're as good as they look with samples to try before you buy. 🐷 Their delicious pork produce is all reared on their farm at Upham, in the heart of the Hampshire countryside.
Championing fish caught along the south coast, Catch Fabulous Fishcakes sources sustainable fish for their always-popular fish cakes and there is always a bite to try if you pay them a visit at any of our markets. 🥧 Also at Emsworth will be Newhouse Game, with game from the New Forest including venison, pheasant and rabbit. 🍗 There will be more tasters to try and don't forget to pick up your British wild boar sausages. Be sure to visit the market from 10am to 2pm to support the county's producers and stock up on some Great British ingredients.
The following day, on the 29th, over 40 Hampshire Farmers' Markets members will be on Winchester High Street from 9am to 2pm. Winchester's very own brewer Alfred's Brewery, run by Wintonian Steve Haigh, will be bringing his award-winning beer to try and buy. 🍺 There will also be some of the county's best dairy producers, including Tadley-based Beau Farm Cheese, made by goats who are free to roam and forage in Hampshire's green fields. 🧀 Sample their award winning Gouda as well as Brie and goat feta. Noah's Ark Farm will be bringing their free range chicken and grass fed lamb, plus there will be the chance to stock up on their free range eggs. 🥚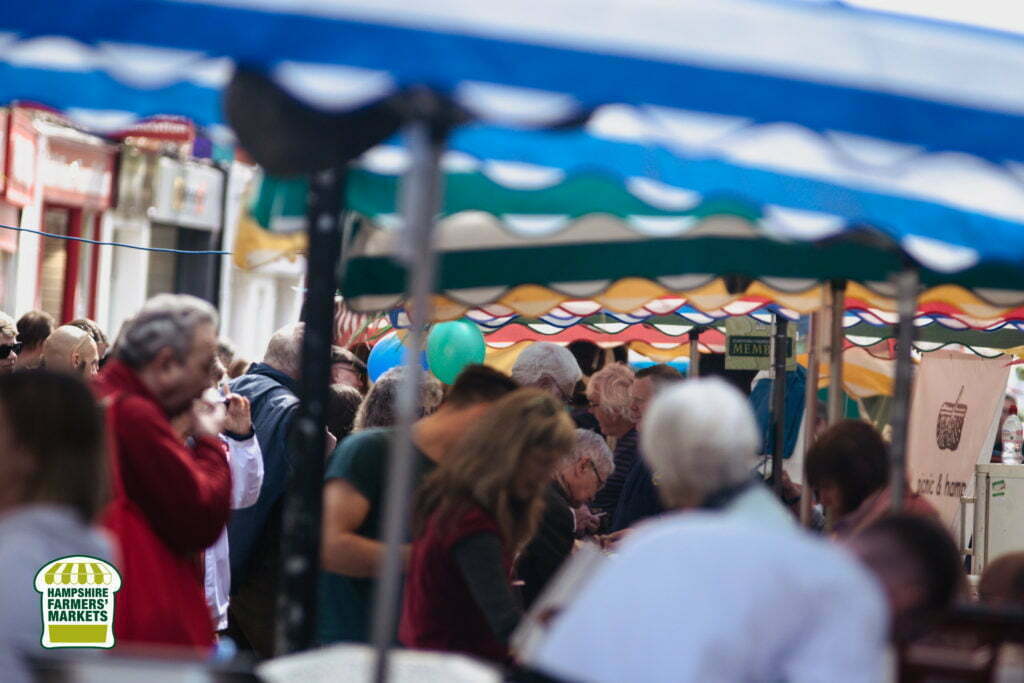 The final day of British Food Fortnight sees HFM hosting two markets. The first in Petersfield from 10am to 2pm. There will be 30 Hampshire producers in The Square, including Broughton Water Buffalo, selling delicious buffalo meat reared at Manor Farm just outside Stockbridge. 🐃 Taste some of the freshest breads cooked that morning from Hoxton Bakehouse and Portsmouth-based The Sourdough Bakehouse. 🍞
The second market on October the 6th takes place at Alma Road Car Park, across the county in Romsey. If fish is on your weekly menu, this is the market to pick up some of Hampshire's tasty trout. 🐟 New Forest Smokery and Trout Farm will be selling a selection of rainbow trout, brown trout, pates and hot smoked trout.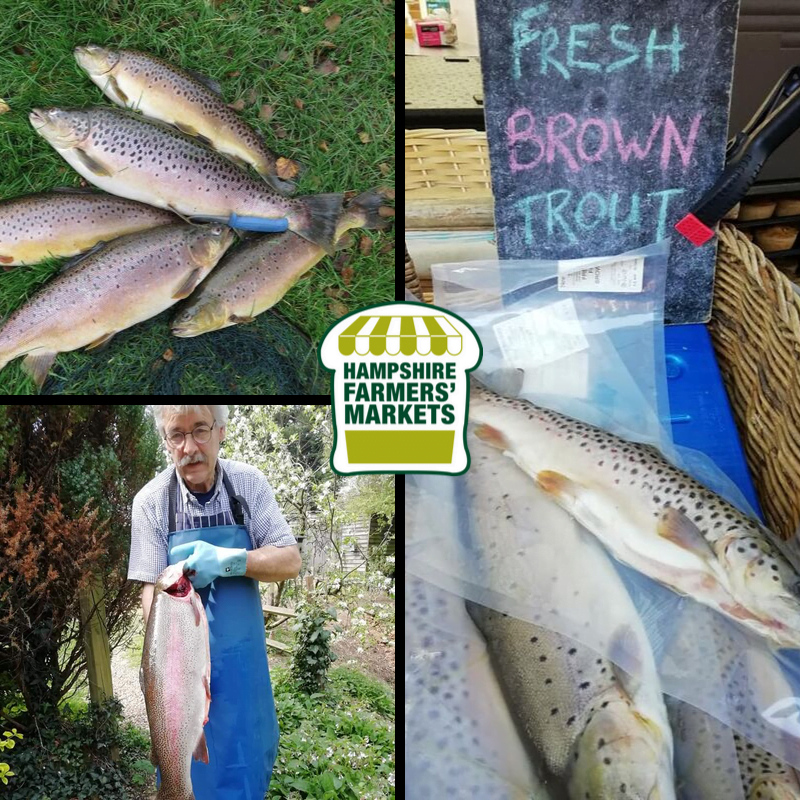 Also at the market will be Kerri's Catch, for your fresh shellfish and whole fish caught off the stunning Solent coast. 🦀 Make sure you're in Romsey bright and early at 10am to visit your favourite HFM members and find out more about how the lovingly bring their produce to market.
British Food Fortnight and Hampshire Farmers' Markets share the same ethos when it comes to food production and traceability. For members, at least 20 per cent of the ingredients in their produce must be from Hampshire or within a 20-mile radius. Plus any produce grown, reared or raised must spend at least 50 per cent of its time with the producer. This means that when shoppers visit any of the HFM markets they can be reassured that everything sold is fully traceable and local.
David Woodroofe, chairman of Hampshire Farmers' Markets commented: "Love British Food holds British Food Fortnight every year to raise awareness of the quality of Britain's produce as well as its importance in maintaining a healthy, buoyant, rural economy."
"This is an opportunity for everyone to discover more about how 'Hampshire Food is Great'; to get involved in tasting the greatest ingredients of the greatest quality and to hear the greatest stories about how our food gets from field to table. " For a full list of Hampshire Farmers' Markets producers who will be at each market location visit our website here. 💚