"We are delighted to be one of the supporters of the competition and it is great to see Fit2Cook Food Education, who run the Create and Cook Competition encouraging these talented budding young cooks to source and use local produce, giving them a greater understanding of where food comes from, the benefits to the environment and local economy," – Hampshire Farmers' Markets
Island seafood platter wins 2018 regional competition for young cooks
Young cooks from Christ the King College on the Isle of Wight have won the Southern final of the 2018 Create & Cook Competition with a stunning seafood platter showing off the Island's catch.
Anya Poerscout Egderton and Lucca Toms, both 14, fought off stiff opposition from their Sussex and Hampshire rivals at the regional cookery competition final, held at Newlyns Cookery School near Hook in Hampshire (26 June). The Create & Cook Competition which is run by fit2cook food education celebrates local food and nurtures young talent.
Winners Anya and Lucca were praised for their culinary skill, their professionalism in the kitchen and their understanding of the provenance of their ingredients. Their seafood platter was an ambitious dish who's flavours really packed a punch.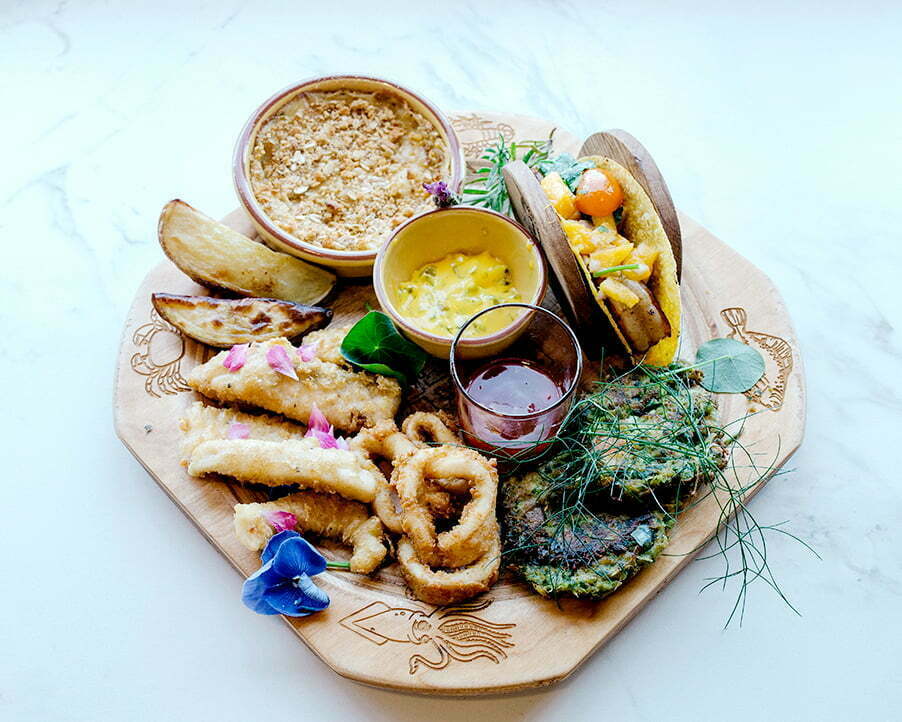 Their flatbread starter was a showcase for Isle of Wight tomatoes and garlic. Min Raisman from fit2cook food education who runs the Competition said "Anya and Lucca's Thai crab cakes with Ventnor crab were stunning, their prawn tacos, plaice goujons and calamari had really interesting flavours and they even made their own tartare sauce with Oil of Wight rapeseed oil. What the judges liked best was that these young cooks went the extra mile showing skill by cleaning their local squid, filleting the plaice and shelling the prawns. It was a fantastic effort."
Anya and Lucca said of winning "It's totally unexpected. The cooking was a bit stressful but worth all the effort now we have won. We are so pleased!"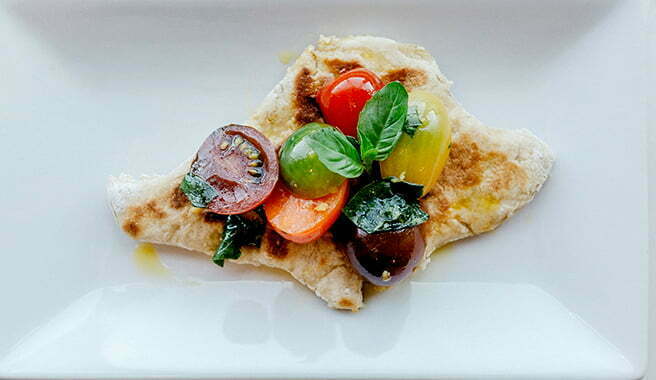 Wightlink supported the students to get to the mainland final, chief executive Keith Greenfield, added "We are delighted that Anya and Lucca have done so well – they are a credit to themselves and their school. Their choice of dish, incorporating Isle of Wight seafood was inspired – they are very worthy winners."
Judging the young cooks were Michael Notman– Watt, current Sussex Young Chef of the Year from 64 degrees in Brighton, Dan Dobbs from Newlyns Cookery School and founders of the Create & Cook Competition Min Raisman from fit2cook food education, Andy MacKenzie from Exclusive Chefs Academy and home economist Davina Tibbetts.
The runners up in the Competition were Emily Ansell & Honey King from Bay House School Gosport, Hampshire with their Hampshire venison steak & homemade mozzarella & salad in wholemeal wraps with trio of sauces followed by rhubarb & custard brulee; Thalia Burke and Zosia Pilsworth from Portsmouth High School with their grilled Hampshire beef strips with a blue cheese sauce plus saute potatoes & watercress & rocket salad followed by mixed berry waffles with chocolate ganache and Natasha Alexander-Issacs & Erin Lodge from Varndean School, Brighton with their pan fried Saddlescombe lamb cutlets with asparagus, kale and potatoes and their i360 inspired Pride rainbow sponge. All the young cooks had done brilliant research into their local ingredients and created dishes really showing off the character of where they live.
Winners Anya and Lucca won the fit2cook trophy and a goody bag of cookbook and local produce to take home and will have their recipes professionally styled and photographed to be published on websites and in magazines. To find out more www.createandcook.co.uk
Information for 2019 entries can be found here: www.createandcook.co.uk/hampshire/resources/youngcooks/